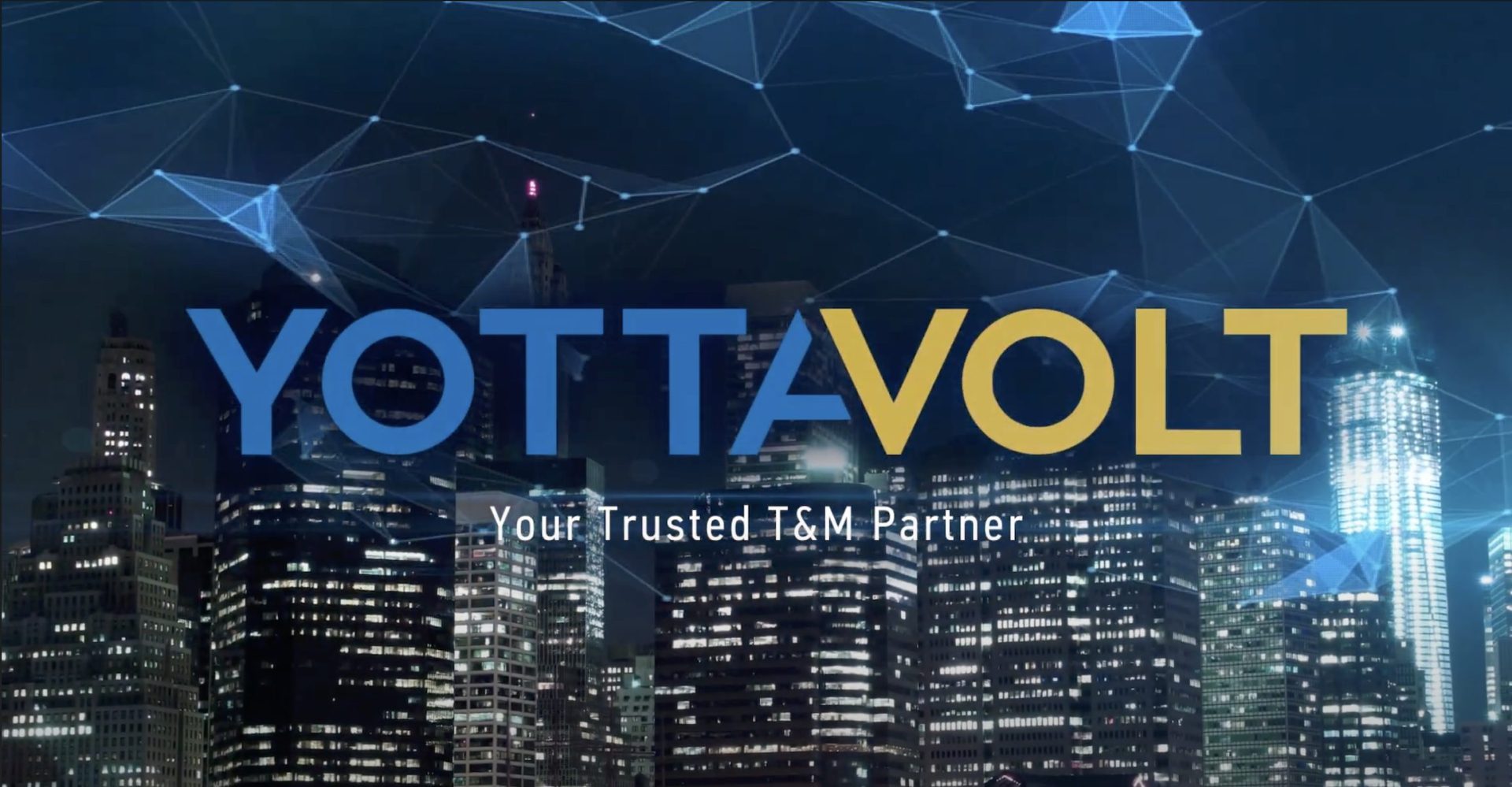 About us
We provide test and measurement automation solutions from the most innovative suppliers. At Yotta Volt, we place emphasis on local support and cover 85 countries in Europe, the Middle East and Africa, through local offices and local partners. Our NI focused team has engineers with decades of experience in NI and delivers the best in business customer service.
Contact us
We are local, always close to you, able to assist you during the entire life cycle of your project
We understand measurements. Our technical experts can help you choose the right solution for your application.
We provide a complete range of value-added services that include consulting, training, calibration and repairs.
We bring a network of developers and system integration partners that can build turn-key solutions for the most demanding projects.
We keep growing. NI trust us to distribute their solution in 85 countries across Europe, Middle East and Africa.
We are flexible. We can adapt our operations to suit your needs.
We provide single source procurement; your one-stop-shop for your measurement and automation needs.
We have a long list of happy customers across industries and application domains.
Our journey began in 2005 in Bulgaria, when Metrisys was established to distribute land surveying solutions to the local market.
2006 – Metrisys takes over the distribution of the NI portfolio for the Bulgarian market.
2012 – Metrisys takes over the NI distribution in Greece and acquires Epsilon Metrisys.
2013 – Metrisys establishes operations in Kenya, Uganda and Ghana to distribute land surveying products, gaining valuable experience in operating in sub-Saharan Africa.
2018 – Yotta Volt is established in Bulgaria, as a Metrisys spin-off, to focus on the distribution of T&M solutions and the NI portfolio.
2019 – Yotta Volt takes over the distribution of the full NI portfolio in Serbia, Bosnia and Herzegovina, Montenegro, Albania and Kosovo and the NI academic portfolio in Romania and Croatia.
2019 – Yotta Volt establishes subsidiaries in Serbia, Croatia and Romania.
2021 – NI adopts an omni-channel market approach and Yotta Volt becomes the authorised distributor in Poland, Czech Republic, Slovakia, Hungary, Slovenia, Croatia, Romania and Moldova for the full NI portfolio.
2023 – NI extends our distribution contract to all African countries, Middle East (Lebanon, Jordan, Iraq, Kuwait, Saudi Arabia, Bahrain, Qatar, United Arab Emirates, Oman, Yemen), Armenia, Pakistan and Afghanistan.
Today, we have direct coverage in 16 countries with local entities and support in Greece, Bulgaria, Serbia, Croatia, Romania, Hungary, Slovakia, Czech Republic and Poland.
Our authorised distribution network covers 69 countries with offices and local support in Slovenia, Egypt, Kenya, South Africa, Lebanon, Saudi Arabia, United Arab Emirates, Jordan and Pakistan.