CompactRIO
CompactRIO systems provide high-performance processing capabilities, sensor-specific conditioned I/O, and a closely integrated software toolchain that make them ideal for Industrial Internet of Things (IIoT), monitoring, and control applications.
What Is CompactRIO?
In a CompactRIO system, a controller with a processor and user-programmable FPGA is populated with one or more conditioned I/O modules from NI or third-party vendors. These modules provide direct sensor connectivity and specialty functions. CompactRIO is available in both a rugged industrial form factor and board-level design. Build your custom system with the NI configuration advisor.
Browse the Products
Browse the entire range of devices and select the item that fits your needs.
More Information by NI
Visit National Instruments's CompactRIO page to find out more about this technology.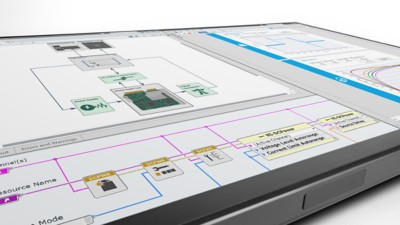 Faster Development With a Single, Intuitive Software Toolchain
Overcome the traditional challenges of programming heterogeneous architectures with NI Linux Real-Time, the LabVIEW FPGA Module, and the NI-DAQmx driver. With this combination, you can develop your system faster by programming both the processor and user-programmable FPGA with a single, intuitive software toolchain. Focus on solving problems, not low-level programming tasks, with integrated user-friendly software that reduces risk, enhances productivity, and eliminates the need to create and maintain I/O drivers, OSs, and other middleware.
Accurate, Precisely Timed Data You Can Trust
The superior analog design quality of NI measurement products and proprietary technology, such as the STC3 timing chip and FPGA drivers, delivers the accuracy you need to trust your data. CompactRIO provides a modular, signal-conditioned architecture that gives you direct sensor connectivity, no matter your application requirements. Some CompactRIO Controllers also support Time Sensitive Networking (TSN), an update to standard Ethernet. With TSN, you can simplify your system setup by precisely synchronizing devices over the network. TSN also enables traffic scheduling on the network for the deterministic, low-latency transfer of time-sensitive data.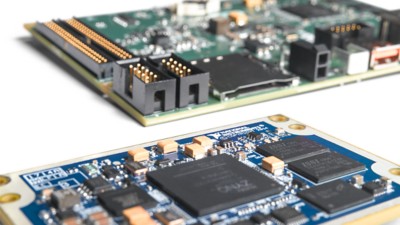 Form Factors to Meet a Variety of Needs
CompactRIO is provided in packaged and board-level form factors to meet the needs of your application from prototyping to large-scale deployment. CompactRIO Controllers are built according to stringent design practices and undergo extensive testing and validation to ensure reliable operation in harsh industrial environments.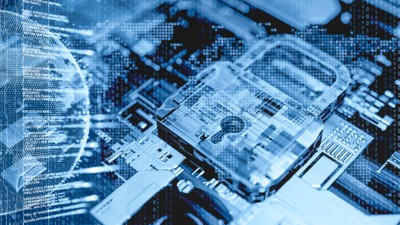 Open and Secure Platform
Harness the openness of the NI Linux Real-Time OS through thousands of open-source applications, IP, and examples, while collaborating with an active community of users and developers. Also, boost security and reliability with native support for Security-Enhanced Linux, which delivers mandatory access control through custom policy creation.
Engineer's Guide to Sensor Measurements
Learn how to connect sensors to instrumentation, implement proper signal conditioning, and reduce potential sources of error in your system.
CompactRIO Developers Guide
Explore recommended architectures and development practices for programming a CompactRIO Controller.