CompactDAQ
CompactDAQ systems provide a customizable solution for engineers to perform electrical and physical measurements either at their benchtop or in a distributed architecture.
What Is CompactDAQ?
In a CompactDAQ system, a chassis is connected to your PC through USB or Ethernet, and then populated with one or more conditioned I/O modules that provide direct sensor connectivity. You can synchronize the CompactDAQ Chassis to create a distributed system. CompactDAQ Controller variants are available that run a Windows or real-time OS for stand-alone operation.
Browse the Products
Browse the entire range of devices and select the item that fits your needs.
More Information by NI
Visit National Instruments's PC-Based Measuremnt & Control page to find out more about this technology.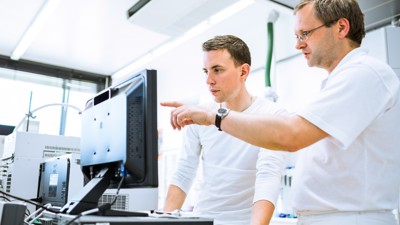 Seamless Software Integration to Meet Your Development Needs
Whether you want to interactively capture and explore your data, need an application-based workflow for configuring validation tests, or want to program a fully automated measurement system, CompactDAQ integrates seamlessly with the software that is right for you. CompactDAQ works with DAQExpress™, FlexLogger™, and LabVIEW, so you can meet your development requirements and spend your time where it matters most.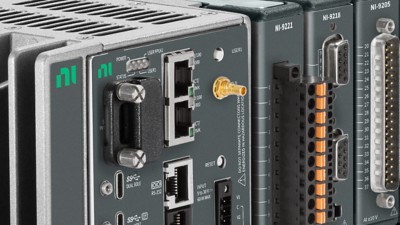 Accurate Precisely Timed Data You Can Trust
The superior analog design quality of NI measurement products and proprietary technology, such as the STC3 timing chip, delivers the accuracy you need to trust your data. CompactDAQ provides a modular, signal-conditioned architecture that gives you direct sensor connectivity, no matter your application requirements. Some CompactDAQ Chassis also support Time Sensitive Networking (TSN), an update to the Ethernet standard that provides synchronization and data transfer between multiple chassis, so there's no need for separate timing and triggering wires.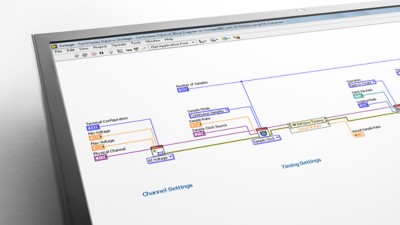 Advanced Driver Functionality for Greater Productivity and Performance
NI-DAQmx driver software goes far beyond a basic DAQ driver to deliver increased productivity and performance in DAQ and control application development. NI-DAQmx allows you to specify every aspect of your DAQ system (including NI signal conditioning devices), from device configuration and timing setup to low-level OS and device control, all with one straightforward API. The NI-DAQmx driver is compatible with all NI DAQ hardware, so the same code can reference different devices with no code changes. NI-DAQmx works with LabVIEW, FlexLogger, DAQExpress, LabWindows™/CVI, C/C++, Visual Basic, Visual Basic .NET, C#, Python, and MATLAB®.
World-Class Support and Full Documentation
Ensure you have specified and installed your system to meet your application's precise requirements with NI's detailed and complete product documentation. Then minimize troubleshooting time with help from a vibrant and growing community on the NI forums, direct communication with local NI engineers, and online and instructor-led training. Finally, keep measurements accurate with NIST-traceable calibration and factory calibration services.
CompactDAQ Build Guide
Explore component parts as well as practical considerations such as power, mounting, enclosures, and grounding for CompactDAQ systems.
Engineer's Guide to Digitization of Analog Signals
Learn how to connect sensors to instrumentation, implement proper signal conditioning, and reduce potential sources of error in your system.